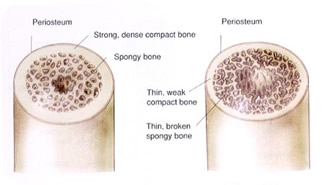 To take pressure off of the tibia and fibula, it is productive to build bone mass to help support our weight. The best way to increase mass and build strong bones is by taking supplements. Speak with your doctor or nutritionist about a diet that will promote bone growth so that your legs can support your body weight without resulting in shin splints.
The most famous substances that increase bone mass and density are Calcium, Vitamin D, and Magnesium; however, a wide range of other supplements that can contribute to bone are available:
Soy Isoflavones help promote a healthy cardiovascular system and have been known to strengthen bones. These isoflavones are commonly found in soybeans, legumes, and chickpeas.
Bonolive is known to promote proper bone formation and support the bone by strengthening it. Bonolive actually works at a cellular level to promote bone strength, a feature that normal minerals or vitamins do not have.
As we age, bone loss may be an issue, and purified fish oil slows down this process.
Vitamin K2 Menaquinone, a derivative of fermented Japanese soy beans, is clinically proven to promote bone health. It also promotes a healthy cardiovascular system by keeping calcium from building up in the arteries and moves it to your bones, which is where it belongs.
There is also a wide variety of foods that contain vitamins and minerals that help strengthen bones and promote bone health. Milk does a body good, and can help strengthen your bones with the amount of calcium that it contains. If you are lactose intolerant, or milk just doesn't sit right with your nutritional needs, consider these alternative supplements.