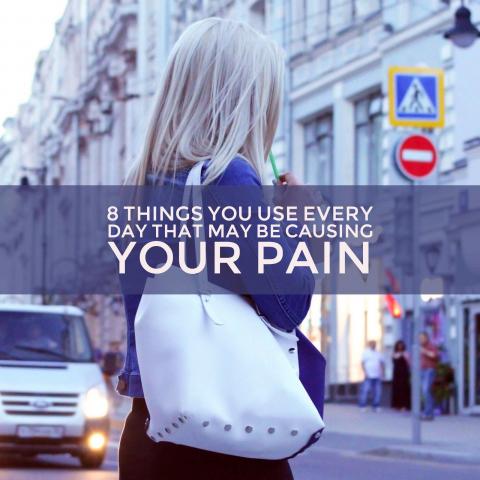 When you talk about pain, there are many things that can cause or contribute to the problem. If you have pain that is related to a sudden injury, then the cause of your pain is quite obvious. However, many people have chronic aches and pains where the cause is less clear. It could be back pain, achy joints, a sore neck, sore feet, or any number of things.
For the most part, we just mark these down as the common issues that come with life and aging. To some degree, this is true. Life does come with aches and pains, and as we age, these problems become more likely. What many people don't realize is that the causes and contributing factors that lead to these pain issues can often be identified as coming from common things that we do every day.
As we go about our days at work, at home, and out and about, we are often doing things that are contributing to our pain issues. It could be our posture when we sit at the desk, using the wrong type of shoes, or any number of other things. The point is that we generally don't associate these everyday activities as the sources of pain, and as a result, we keep doing them without taking any steps to correct the issue.
This article looks at some common things that people do and use that may be causing pain. We will consider how these activities and items can cause or contribute to pain and discuss a few steps that can be taken to address the issue at hand.