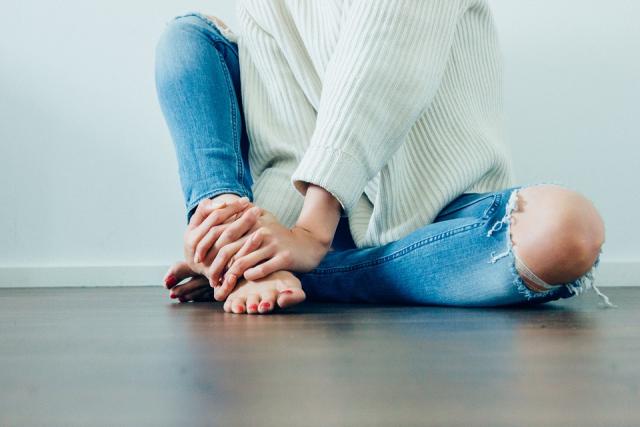 Chondroitin Sulfate is one of the most promising treatments for pain in the joints that is currently being evaluated today. Researchers have recently discovered the benefits of Chondroitin and the value it has in modern medicine. One of the most heavily observed effects that Chondroitin may have is in the treatment of osteoarthritis. In 2006, a combination of Chondroitin and Glucosamine was used in a research study involving participants with knee osteoarthritis. The trial concluded that a subset of patients with moderate-to-severe arthritis experienced a highly noticeable reduction of pain from using the Chondroitin and Glucosamine combination. A 2-year study in 2010 concluded the same Chondroitin/Glucosamine combination was found to be as effective as the prescription drug celecoxib (Celebrex). Chondroitin Sulfate has been either studied or prescribed for individuals with heart disease, osteoporosis, joint pain/inflammation, acid reflux, heart attack, muscle soreness, and even the bladder condition interstitial cystitis.
Chondroitin is a major part of the cartilage in our body. It helps cushion the joints and prevents bones from rubbing against each other. Chondroitin absorbs water and keeps the cartilage in our body strong and healthy. Researchers at the Boston University School of Medicine reviewed 15 studies on the use of Chondroitin and Glucosamine. This group wanted to learn if the beneficial results came from the combination of Chondroitin and Glucosamine or if each nutrient provided benefits alone. The results yielded improvements in all participants with joint pain with either glucosamine and Chondroitin. This broke down the argument of Chondroitin not being able to act without glucosamine for osteoarthritis, and answered the question on whether Chondroitin has its own benefits in reducing inflammation and joint pain. Of all the studies they reviewed, Chondroitin was found to be a safe treatment for joint pain and had little to no side effects. A study in 2011 also demonstrated the benefits of Chondroitin to improve joint pain by itself.  Without the combination of Glucosamine, patients with osteoarthritis of the hand showed significant improvement in their pain and function. Chondroitin is most popularly used by applying topically to the skin and can be found in certain topical analgesics. These types of products are designed to help reduce inflammation and pain, so the more effective ones will most likely contain Chondroitin Sulfate as an ingredient. Since Chondroitin is one of the safest forms of topical treatment, you have nothing to lose in trying Chondroitin out for yourself. It may be your answer to living a pain-free life.
References
Bana, G., Jamard, B., Verrouil, E., and Mazieres, B. Chondroitin sulfate in the management of hip and knee osteoarthritis: an overview. Adv.Pharmacol. 2006;53: 507-522.
Kahan A. STOPP (Study on Osteoarthritis Progression Prevention): a new two-year trial with Chondroitin 4&6 sulfate (CS). Available at: www.ibsa-ch.com/eular_2006_amsterdam_vignon-2.pdf
Damiano, R., Quarto, G., Bava, I., Ucciero, G., De, Domenico R., Palumbo, M. I., and Autorino, R. Prevention of recurrent urinary tract infections by intravesical administration of hyaluronic acid and Chondroitin sulfate: a placebo-controlled randomized trial. Eur. Urol. 2011;59(4):645-651. View abstract.
Wildi, L. M., Raynauld, J. P., Martel-Pelletier, J., Beaulieu, A., Bessette, L., Morin, F., Abram, F., Dorais, M., and Pelletier, J. P. Chondroitin sulphate reduces both cartilage volume loss and bone marrow lesions in knee osteoarthritis patients starting as early as 6 months after initiation of therapy: a randomised, double-blind, placebo-controlled pilot study using MRI. Ann.Rheum.Dis. 2011;70(6):982-989. View abstract.
Gabay C, Medinger-Sadowski C, Gascon D, et al. Symptomatic effect of Chondroitin 4 and Chondroitin 6 sulfate on hand osteoarthritis: a randomized, double-blind, placebo-controlled clinical trial at a single center. Arthritis Rheum 2011;63:3383-91. View abstract.
Morrison LM, Enrick N. Coronary heart disease: reduction of death rate by Chondroitin sulfate A. Angiology 1973;24:269-87. View abstract.