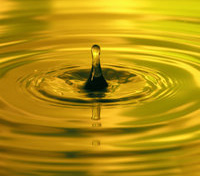 Emu Oil is 100% natural and is a safe and effective way to ease a variety of painful conditions. It has been used in medicinal practices for centuries and is also used cosmetically to heal the surface of the skin. Here are 10 reasons to use Emu Oil.
#1) Emu oil mimics the fatty lipids that are found in the top layer of our skin, which helps it absorb into the skin faster than any other type of oil or cream.
#2) Emu Oil contains anti-inflammatory properties and effectively treats the skin, as well as the surfaces below the skin.
#3) Emu oil has the ability to penetrate the skin further than other known substance. When it is used in conjunction with other anti-inflammatory ingredients, it can bring those ingredients below the skin's surface as well.