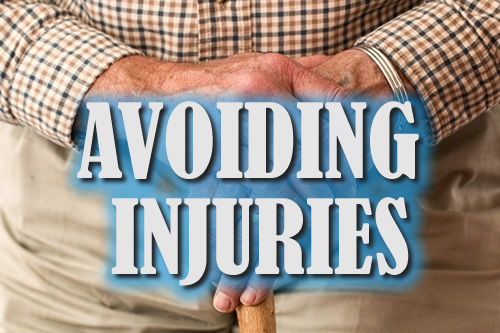 Well known Renaissance man and humanist, Desiderius Erasmus, is famous for his views on prevention of disease being better than the cure. Exactly how to do this seems surrounded in mystery, but everyday life presents opportunities in doing so. According to the Center for Disease Control and Prevention (and the National Hospital Ambulatory Medical Care Survey), more than 100,000 people die from unintentional injuries (don't ask me how they calculate "intentional" injuries), and 1 out of 4 older adults will experience some sort of fall that leads to injury. One out of a thousand of these injuries eventually leads to death.
The Answer?
With a little bit of knowledge and attention, there's a key to dodging these injuries. Proper attention to the way you utilize your muscles and a little insight on your body's kinesthetics may keep you out of harm's way. However, there's more to consider than simply "trying to be careful." Let's take a look at what strategies the best physicians consider crucial in preventing injuries. (Continue Reading)
(Click Here) to find out several natural ways to avoid injuries.