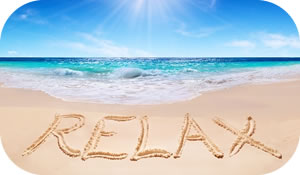 When people think of back pain, they don't automatically associate it with stress or mental burnout. Studies have shown that recurring thoughts of negativity and bouts of anxiety enhance one's chances of suffering from back pain and injuries. A wide range of relaxation techniques are available to help reduce the amount of stress and anxiety that can contribute to this pain. 
This is just one of our 10 Tips to Relieve Back Pain that we have found to help you ease your pain naturally. Don't worry though, we are not saying that you need to devote numerous hours of your busy day to perform relaxation techniques. Most of them can be accomplished in at least 15 minutes, but taking a little time for yourself and learning how to relax your muscles will do wonders for your back pain. 
For more details about relieving back pain, (Click Here)
Check out some of our other tips while you are there!