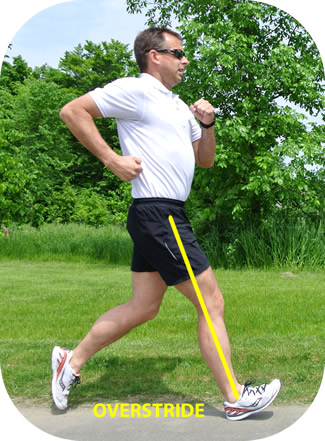 Did you know that Runner's Knee could be a result of striking the heel on the ground while walking or running? Do you know if you are a heel striker, midfoot striker, or a forefoot striker? Many experts believe that heel striking causes the knee to absorb great amounts of shock and stress, and can increase your chances of developing an overuse injury such as Runner's Knee.
This is just one of our 9 tips to ease Runner's Knee pain. Just because you may be a heel striker does not mean that you have bad form, however, if your knee is in pain, it could be your body's way of telling you that your form is not right for your body. Over time, you can begin to change your technique and train yourself to strike the middle of the foot. A great way to begin is by shortening the length of your stride and making sure the foot lands closer to the body.
For more details about relieving Runner's Knee, (Click Here)
Check out some of our other articles while you are there!