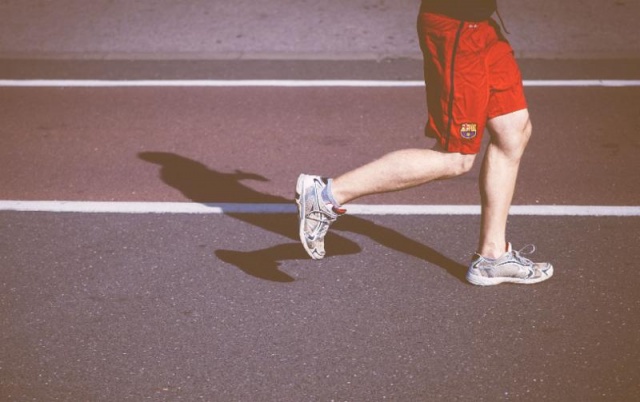 Shin splints can be caused by many different things. Some include overused muscles, stress fractures, weakness of stabilizing muscles or compromised lumbar spine function. Regardless of the cause, they are painful. The good news is there are several ways to prevent them before they become an issue!
                        
Some ways to prevent shin splints are:
1. Warm up!
Before you begin your workout, you must dedicate some time to prepare your muscles for the work they are about to do. This can be done by just walking a few laps leisurely and doing some dynamic stretching afterward.
Another great exercise to include in your warm up is toe curls.
Standing hip-width apart on a towel, start with one foot and begin to gather the fabric by curling your toes.
While you gather the fabric with your toes, pull it closer to you until you have gathered most of it.
Return to the beginning and repeat the same motion on the other foot.
Also, once you begin your workout be sure to start gradually. During exercise, your shins have to bear up to six times your bodyweight. Be sure to be mindful of this when deciding what intensity to start with.
2. Stretch it out!