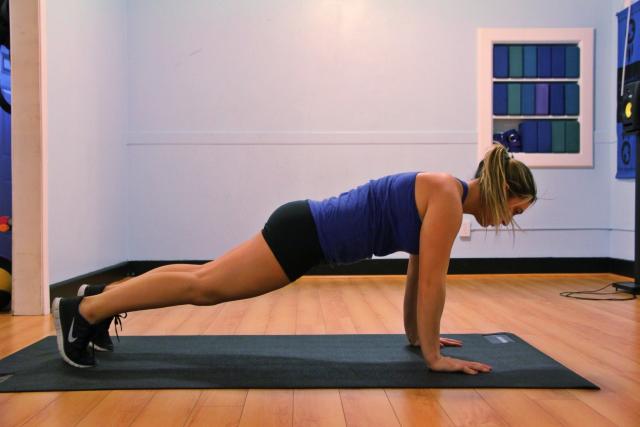 Plank pose is an incredible addition to any workout routine. Even if it is the only exercise you do, it provides health benefits. It is a total body workout, and if practiced daily, you will begin to notice a difference in your body and strength. Here are some specific benefits that may interest you to practice your plank:
1. Strengthens the Wrists and Hands:
There are not many exercises that offer this advantage. For example, have you ever had trouble opening a lid on a jar? Let's face it- we all have. Other than gaining some independence in the kitchen, the mechanisms of plank pose increases wrist and hand strength AND flexibility. If you have any type of hand or wrist pain, Plank pose can reduce this pain. That is great since we all use these body parts for just about everything that we do.
2. Lengthens and Strengthens Neck Muscles:
The neck is a very common pain area for a couple reasons: tension and tightness. All 18 muscles in the neck are responsible for different movements that we all experience in one way or another in our day-to-day life. However, some movements are practiced much more than others. For example, it is common to work certain neck muscles when we look down at our phones or at our computers, but other movements are neglected, like extending the neck very long to lengthen the spine. With the balance of these muscles disrupted, pain can occur and in turn, sleep is often disturbed because of it. So, planking can improve neck muscles and my sleep? Sounds good to me!
3. Reduces Back Pain:
(Click Here) to Continue Reading about the Health Benefits of the Plank Pose
Photo credit: By Jaykayfit (Own work) [CC BY-SA 3.0 (http://creativecommons.org/licenses/by-sa/3.0)], via Wikimedia Commons