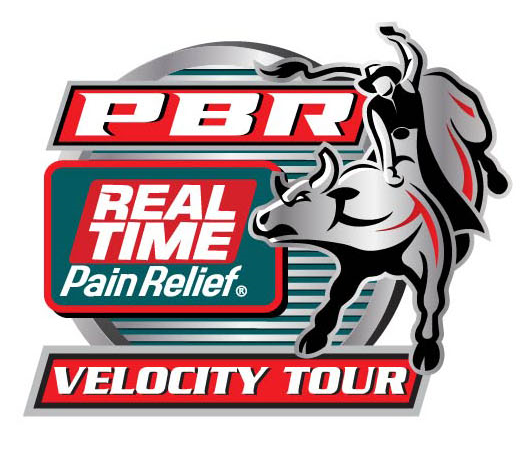 Recently, the PBR announced Real Time Pain Relief as a new major entitlement partnership. The PBR BlueDEF tour will be renamed as the PBR Real Time Pain Relief Velocity Tour in Ontario, California on November 12th.
The PBR Real Time Pain Relief Velocity Tour will feature emerging bull riding talent alongside superstars of the sport and will produce 31 events in 2017, with expansion planned to include up to 60 events by 2019.
The Tour currently visits 26 cities in 20 states.  After just 16 events in the 2016 season, Tour attendance is up 29 percent versus last year.
"Real Time Pain Relief is proud to be the title sponsor of the PBR's Velocity Tour," said Ron Snodgrass, Co-Founder of RTPR LLC.  "Professional Bull Riders has been one of America's fastest growing sports, and the PBR's plan to triple the size of this Tour fits in with both our commitment to this community and the growth of the Real Time Pain Relief brand."
"The PBR Real Time Pain Relief Velocity Tour is an important part of PBR's growth," said Sean Gleason, CEO of PBR. "This significant expansion of this series will attract new fans to the sport while providing increased exposure for our sponsors and new opportunities for our riders and stock contractors."
The PBR Real Time Pain Relief Velocity Tour will host inaugural events in Youngstown, Ohio and Roanoke, Virginia; return to Birmingham AL, after a 3-year hiatus; and stop for the first time in Des Moines, Iowa, which is a very popular stop for the PBR Built Ford Tough Series.