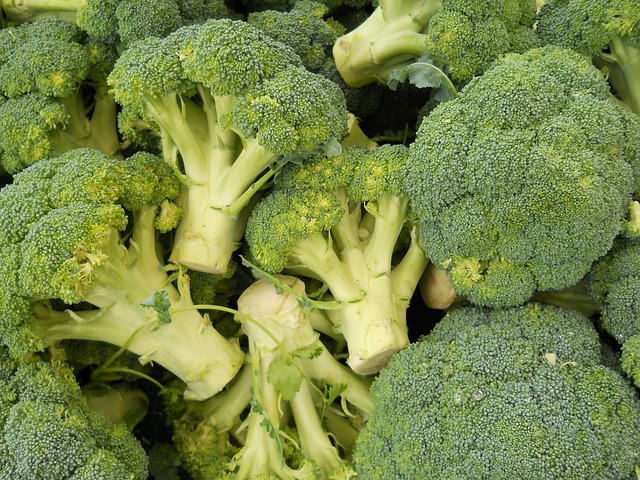 Did you know that broccoli is a very potent anti-inflammatory vegetable and that it can block enzymes in the body that lead to joint destruction and inflammation? It is also a powerhouse of nutrients like Omega 3 Fatty Acids, Vitamin A, C, K, E, B2, B3, B6, B1, fiber, chromium, manganese, copper, magnesium, selenium, potassium, zinc, protein, iron, and more.
Studies have found that Broccoli contains high concentrations of vitamins K and A, which both help the body metabolize vitamin D and keep it in a proper balance in the body. While Broccoli is not a source for vitamin D, the amount of A and K that it contains make it a perfect thing to eat if you are taking a Vitamin D supplement due to a deficiency.
Since experts have discovered that Iron, Copper, Vitamin B3, Vitamin C, and Vitamin A are nutrients that the body needs to rebuild cartilage in the joints, it makes broccoli an excellent vegetable to eat if you suffer from a form of arthritis. Eating it often can help your body recover from some of the cartilage destruction that has occurred.
For a vegetable, the amount of Omega 3 Fatty acids that broccoli contains is amazing. This fact surprises many people because you wouldn't expect a non-fatty vegetable to contain Omega 3 Fats. In about a 2 cup serving of broccoli, you receive 400 milligrams of Omega 3s, which is equivalent to taking a soft gel capsule of flax oil. While this is not enough to rely solely on Broccoli for your source of Omega 3 fatty acids, it is enough to receive anti-inflammatory benefits from your dinner.
According to a study, Omega 3 Fatty Acids help arthritis symptoms by inhibiting the production of enzymes, known as inflammatory cytokines and prostaglandins, that wear cartilage down.  They are successful at reducing inflammation because they convert into resolvins which are powerful anti-inflammatory chemicals.  Participants in the study reported less joint stiffness, reduced swelling and tenderness in joints, less overall pain, and increased strength.
Broccoli is easy to find at grocery stores all year round. It also cooks very quickly and doesn't require very much preparation time. One of the best ways to cook broccoli to retain its nutrients is a quick steaming. Be careful not to overcook it, some people dislike broccoli if it is mushy.
You can prepare broccoli simply and quickly by slicing the head of broccoli into smaller florets (about 1 inch pieces). Don't worry if you don't have a steamer either, because there is a simple and reasonable way to steam broccoli using just a skillet and lid.
All you need it to do is add ¼ cup of water to the skillet and bring that to a boil. Make sure that you don't add more water than that or else it will cause the broccoli to boil and become mushy.
Once the water boils, add the cut up broccoli.
Cover and cook for 3 minutes on high heat, until you notice that steam is forming. Make sure that the lid fits tightly and seals in the moisture, or else you will lose valuable steam.
After the 3 minutes is up, turn the heat down to a simmer and cook for 3 more minutes. Do not lift the lid until this time is up. (When you turn the heat down, the steam that has built up in the skillet will be enough to continue cooking the broccoli, but not so hot that it will boil the broccoli.)
To add flavor, you can squeeze the juice of a lemon over it, and/or add 1 Tbsp of olive oil or butter.
For details about Foods that Reduce Arthritis Pain, (Click Here)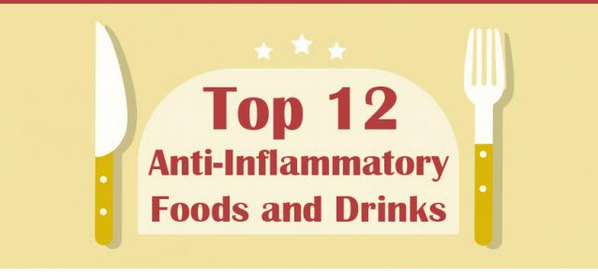 You can check out our articles and tips to learn a multitude of ways to start relieving your pain naturally!
At Real Time Pain Relief, we not only care about the quality ingredients that go into each and every one of our products – but also about the people who buy them. We hope this blog, and the articles posted on it, become a valued resource for your own personal journey to better health. We know natural products that reduce your pain at the source are important to you, and for more than 17 years, our Real Time Pain Relief rub-on has been providing fast acting, targeted pain relief with natural ingredients to thousands of satisfied customers. From the useful information on this blog to our high-quality natural products, we hope you become one of the thousands of customers telling us they "Enjoy Living Again!"