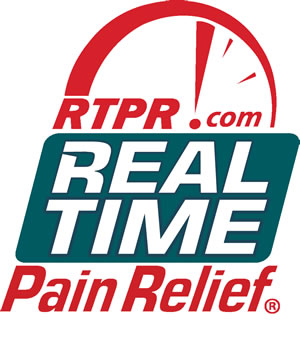 Real Time Pain Relief (RTPR), makers of the popular rub-on pain relief lotion and products since 1998, announced today they are proud to sponsor Brian Thomas, the Florida Middle School teacher, boys track and field coach, and founder of the 501C3 non-profit Road Warrior Corp., as he runs 1100 miles this summer from Florida to Washington, D.C. while receiving treatment for his Stage IV metastatic melanoma. Real Time Pain Relief is providing financial and marketing support to Thomas and Road Warrior Corp. The organization raises funds and awareness for cancer survivors and families throughout the U.S., who are experiencing hardship during the treatment of cancer, by assisting them with life necessities and financial aid. Thomas has a passion for running and runs ultra-long distances to inspire people to become Warriors and keep the fight against cancer strong, while he embraces a "pay it forward" ideology by helping area families and individuals affected by cancer.
"I am thrilled to have Real Time Pain Relief become a major sponsor," said Road Warriors CEO and Founder Brian Thomas. "Real Time Pain Relief's genuine commitment to our cause, and their reputation as a company that truly cares about health of their customers over the past 17 years, makes them the perfect fit for us," concluded Thomas.
"We're incredibly proud to sponsor Brian Thomas and Road Warriors as they battle against cancer and raise awareness," said Real Time Pain Relief's Co-Founder Tim Flatt. "When Brian was first diagnosed with Stage IV metastatic melanoma in March 2013, his doctors gave him only three months to live. But being a true warrior, he refused to accept this fact, and chose not only to survive – but to thrive and help others who are struck by the financial and everyday living hardships a cancer diagnosis and treatment presents. It is a privilege to place our Real Time Pain Relief brand behind such a remarkably strong and inspirational young man who refuses to give up and also fights for others," stated Flatt.
Thomas previously organized runs, including one in 2002 from Michigan to St. Augustine, and one in 2012 from Florida to Michigan. His running partner is a former student, 21-year-old Brandon Mercado, who will run 1,800 miles this summer and end up in Michigan. In 2012, just a few months before he was diagnosed with cancer, Thomas organized and ran in a long distance run to raise $10,000 to benefit a Colon Cancer Alliance for a media center specialist at his school who beat the disease. His run this year benefits a former substitute teacher, who left the school last year when he was diagnosed with cancer again, and a 12-year-old current student, along with others.
Road Warrior Corp. runners Brian Thomas and Brandon Mercado began their most recent run across country in Florida on June 6 and it will conclude in Washington, D.C. on approximately July 25, 2015. Future benefit runs are planned.
Visit http://www.rtpr.com for more information about Real Time Pain Relief and for more information about Road Warrior Corp. or to follow Brian Thomas' turn-by-turn itinerary as he runs cross country, visit http://www.roadwarriorscorp.org