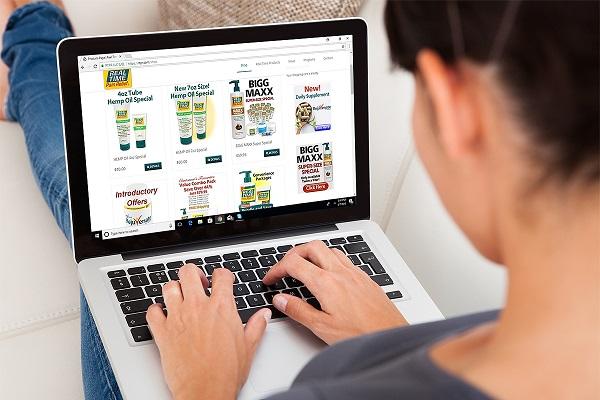 Real Time Pain Relief is a family-run company that strives to deliver products that help you feel better and live healthier. We continue to build the Real Time Pain Relief product line to meet the needs of everyone in our family, as well as your family.
We are always searching for new ways to keep you supplied with Real Time Pain Relief products at more affordable prices. That is why, throughout the year, Real Time Pain Relief runs fun little sales featuring everything from new sizes on classic products to introductory offers on the newest Real Time Pain Relief releases.
This March, there are 3 specials that are stealing the spotlight, and you do not want to miss out on them!
Scroll down to learn about these Deals!
 
Hot Deal #1
Ending Soon!!
BIGG MAXX Super-Size Special
The 16 oz. Pump of MAXX Relief saves you money and delivers a long lasting supply of the minty pain relief lotion that helps you banish your stubborn aches and pains. But, that's not all; you will also receive $60 in FREE bonus items when you buy the BIGG MAXX Super-Size Special!
Hot Deal #2
New Size for HEMP Oil Plus!
Buy a 7oz HEMP Oil Plus and Receive a Free 4oz HEMP Oil Plus
Your size options for Real Time HEMP Oil Plus just got better! Now, HEMP Oil Plus is available in Real Time Pain Relief's best selling size ever, the 7 oz. tube. Hurry! Don't miss your chance to try out this new size and save $40!
Hot Deal #3
FREE $10 Gift Card*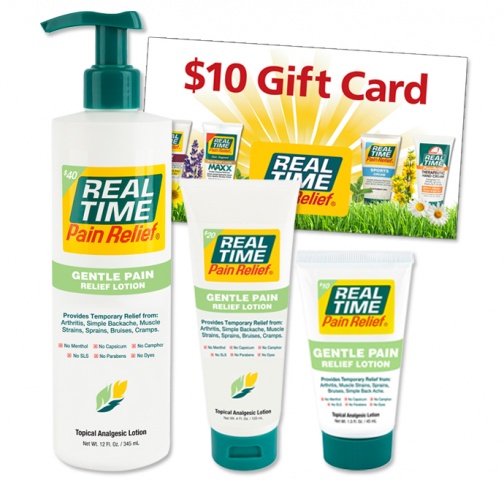 GENTLE Pain Relief Lotion is the newest pain relieving lotion from Real Time Pain Relief and it's formulated specifically for sensitive skin! This great smelling lotion is calm enough for full body application but powerful enough to fight pain. For a limited time, you'll receive a FREE $10 gift card when your order meets all of the following criteria:
How do you get your free $10 gift card?
1. Spend a minimum of $50
2. Purchase any size of GENTLE Pain Relief
3. Add and apply promo code: " GentleIntro " 
Your free $10 Gift Card will automatically be placed in your Real Time Pain Relief customer account within 10 business days of the purchase. This free $10 Gift Card will be like money in the bank for your next Real Time Pain Relief shopping experience!  Prices on GENTLE Pain Relief Lotion start at just $10.
Don't miss out on the Top 3 Best Deals of March!
Check out our articles and infographics to learn a multitude of ways to start relieving your pain naturally!
Real Time Pain Relief not only cares about the quality ingredients that go into each and every one of our products – but also about the people who buy them. We hope this blog becomes a valued resource for your own personal journey to better health. For more than 17 years, Real Time Pain Relief has provided family safe pain relief made with Nature's Ingredients. From the useful information in our articles to our high-quality natural products, we hope you feel better and pass it on!