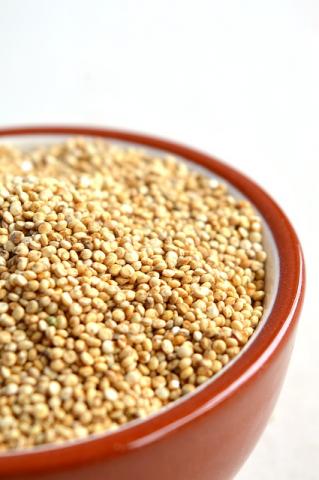 I am sure that you have heard that your diet has a major impact on improving your health and that it can even help you relieve inflammation and improve the symptoms of certain conditions like Arthritis, Fibromyalgia, Rheumatoid Arthritis, and Chronic Pain.
Often, when people tell you about foods to avoid, you will hear that you should stay away from refined grains. This is because refined grains have been processed to give them a longer shelf life. As a result of this process, most of the beneficial fibers and nutrients are removed from the grain.
Many researchers believe that wheat and wheat flour are causing problems for people's body, especially when it comes to blood sugar and inflammation. This is because wheat causes the blood sugar to spike, which causes a chemical reaction in the body that leads to inflammatory diseases like arthritis and heart disease. Many people also find out that they are allergic to gluten, which has a host of uncomfortable symptoms.
Studies have found that the average American consumes 10 servings of refined grains every day. Because of this daunting fact, many nutritionists and health professionals urge people to look for whole grain alternatives to wheat and other gluten containing grains.
While you may be tempted to remove grains from your diet completely, there is evidence that many whole grains have a lot of health benefits to offer. According to the U.S. Whole Grains Council, eating 100% whole grains can reduce the risk of type 2 diabetes, stroke, heart disease and other heart complications, prevent obesity, and reduce the risk of inflammatory diseases.
Whole grains are abundant in antioxidants and B vitamins. Being high in fiber is also a bonus for you because these fiber molecules bind to fatty acids (LDL cholesterol) and help them exit the body, preventing these fatty acids from clogging your arteries. This is influential in preventing heart attack or stroke. They also provide beneficial bacterias for the gut, which helps keep the gut balanced with good bacteria.
Just because experts are starting to think we should not eat wheat as much, it doesn't mean that you have to give up grains completely. There are many whole grains on the market that are not only 100% whole grain, but they also provide anti-inflammatory benefits.
The following list just names a few of the great whole grain options available to replace wheat, wheat flours, or refined white rice:
Amaranth: is very high in protein and contains 9 essential amino acids, vitamin B, magnesium, iron, zinc, and plenty of other nutrients. Researchers say that this tiny little seed has the ability to reduce inflammation, improve bone strength, stimulate growth and repair, boost  the immune system, and lowers blood pressure.
Buckwheat: is gluten free and high in fiber and many other beneficial nutrients. It is a great alternative because it contains Rutin, which has shown to strengthen blood vessels and improve circulation.
Quinoa: contains high amounts of protein and omega-3 fatty acids, as well as vitamin E, and Calcium. Other nutrients in quinoa include vitamin B6, fiber, thiamine, magnesium, iron, and zinc. It is rich in essential nutrients that help regenerate skin and bones, reduce inflammation, and protect your cells from free-radical damage.
These are just a few whole grains that are worth checking out; there are many more whole grain options available to you.
If you know of any others than what I have mentioned here, I would love for you to share in the comment section!
For more information about Eating to Reduce Pain from Arthritis (Click Here)
To read about Foods to Avoid if You Have Fibromyalgia, (Click Here)
You can check out our articles and tips to learn a multitude of ways to start relieving your pain naturally!
At Real Time Pain Relief, we not only care about the quality ingredients that go into each and every one of our products – but also about the people who buy them. We hope this blog, and the articles posted on it, become a valued resource for your own personal journey to better health. We know natural products that reduce your pain at the source are important to you, and for more than 17 years, our Real Time Pain Relief rub-on has been providing fast acting, targeted pain relief with natural ingredients to thousands of satisfied customers. From the useful information on this blog to our high-quality natural products, we hope you become one of the thousands of customers telling us they "Enjoy Living Again!"