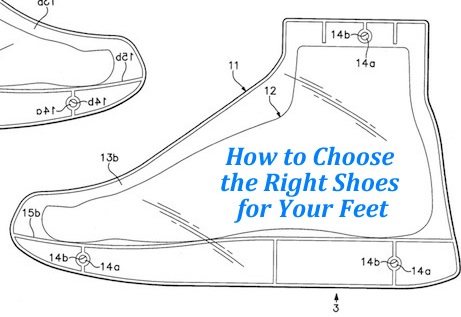 For many people, finding a new pair of shoes can be a bit of a process. A variety of different points can factor into the decision when a person buys a new pair of shoes. Unfortunately, few people put enough consideration toward foot health when they make these decisions. Generally, people are more concerned with things like the design and the color, while paying very little attention to how the piece of footwear is going to protect and care for their feet.
Finding a stylish pair of shoes that look great can be a rewarding experience. However, the damage that those stylish shoes may cause won't be worth it in the long run. The average person walks millions of miles in a lifetime, and when you are doing it in shoes that do not fit right or ones that provide inadequate support, you are doing it at the expense of your body. Walking and running with the wrong shoes can cause damage to the feet and place stress on the ankles, knees, hips, and the spine.
When you go shopping for a pair of shoes, there are several points that you want to consider. To ensure that you get a pair of shoes that will perform well and treat your feet right, try considering a few of the following tips to find the right shoes for you.