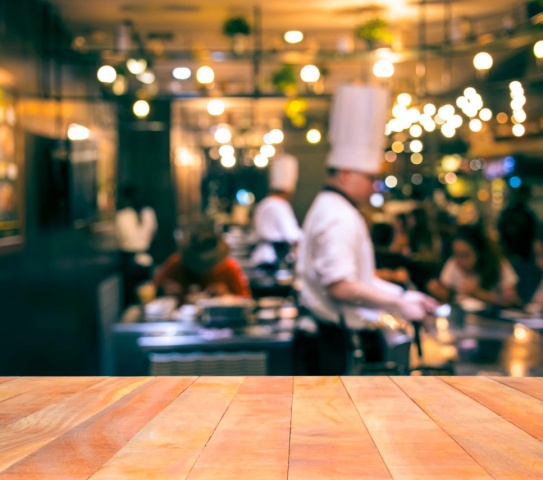 After being stuck indoors for months, people are itching to get back out to restaurants rather than sticking solely to takeout and drive through. While some states are allowing restaurants to reopen their doors with outdoor dining only and others are giving the okay for indoor dining, new rules that promote safety are a big part of the plan. The CDC has many hand sanitizer guidelines that every business owner should be aware of. Here's a quick summary:
Ensure Adequate Supplies to Support Healthy Hygiene Behaviors. Supplies include 

hand sanitizer

placed on every table (if supplies allow), soap, paper towels, tissues, disinfectant wipes, cloth face coverings if feasible, and no-touch/foot pedal trash cans.
Require Frequent Employee Handwashing or Hand Sanitizer Use. When soap and water is not readily available, use an alcohol-based hand sanitizer. Employees should wash their hands before, during and after preparing food, after touching garbage or cleaning tables off, or removing gloves. They should also wash their hands after coughing or sneezing, eating food, treating a cut or wound, or using the restroom.
Extra Handwashing Precautions During the COVID-19 Pandemic. Employees should take extra caution to wash their hands or use hand sanitizer after coughing, sneezing, or touching items or surfaces frequently touched by other people. These include door handles, tables, menus, cash registers or screens; many places where handwashing after touching was not necessary before.
Use Hand Sanitizer Properly. To reduce the risk of employees not using a large enough volume of sanitizer or wiping it off before it has dried, hand sanitizer use should be treated like washing hands. The hand sanitizer gel should be rubbed over all the surfaces of the hands and fingers until the hands are dry. This should take around 20 seconds.
A couple things that can make it easy to follow these guidelines is to have dispensers and a reliable source for hand sanitizer. Real Time Hand Sanitizer has you covered. Receive two huge bonuses when you purchase two gallons of Real Time Hand Sanitizer + Skin Conditioner, including a FREE dispenser. Expedited shipping is available as well. Click Here to learn more.
Real Time Hand Sanitizer + Skin Conditioner features not only 70% alcohol, but also four of nature's ingredients to provide skin conditioning benefits as your employees and customers clean their hands. Don't settle for watery hand sanitizers that dry out hands. Choose the antimicrobial gel that leaves your hands conditioned and cared for.