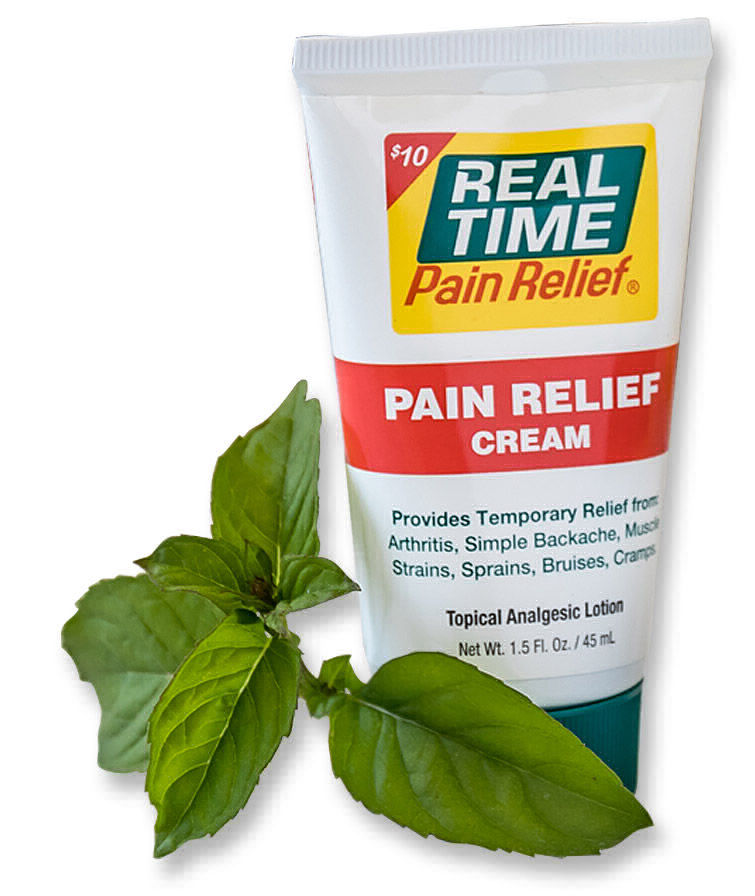 And We Even Pay the Shipping
While other companies promise that their pain relief product is the best at relieving pain, we want to actually prove it to you first. That's why we're going to let you try the best smelling, most effective topical pain relief product, Real Time Pain Relief, for only a BUCK… AND we'll even pay shipping too! This is a limited time offer and it's only available on this page.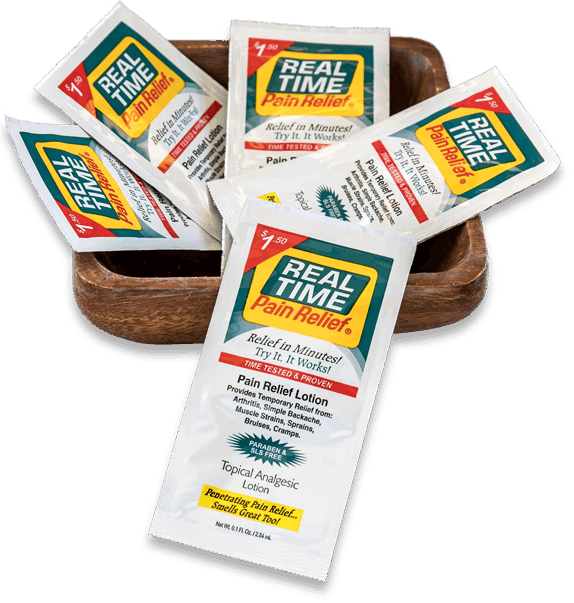 Extremely Limited Offer
•Not Available in retail stores
•Not Available on Amazon
•Not Available in regular RTPR shopping cart
•Not Available by phone
This offer is ONLY available on this webpage for first-time buyers!
Trusted Pain Relief that You Can Count On:

"... I Love this Product…"
The very first time I used Real Time I was able to get a good night's sleep! I used it on my knees and hips for osteoarthritis; didn't realize by doing so I was applying it to my hands---just noticed that the pinching pain in my hands had stopped. I love this product and need more! Thank you, Real Time Pain Relief.
Yvonne
Silver Spring, MD

"…This Cream Hits Them All…"
Real Time Pain Relief Cream is the first product that has ever relieved my pain. I have pain for several reasons, injury to my shoulder, arthritis, rheumatoid arthritis, fibromyalgia, and weird numb areas that hurt on my thighs. This cream hits them all, and gives me a break!! Love it!
Carol B.
Sedona, AZ

"Not Sure What I'd Do Without It..."
"Been using this product for nearly two years now. Not sure what I'd do without it! Ran out a couple of weeks ago and tried some over the counter items. Waste of money! Didn't even come close to what Real Time Pain Relief does! Can't thank you enough!"
Mike B.
Lexington, IL

"…I am Amazed…"
I did not believe that RTPR would do anything for the pain I have had for years, but I am amazed at how fast and effective this product is. I have been able to move and sleep pain free for the first time in a long time. Thank you, RTPR.
Michael Y.
Sun Prairie, WI

"...I Use it for Everything…"
I recommend it to everyone I meet! Great for getting rid of menstrual cramps. I love it! I use it for everything instead of taking medicine.
Michaela
Bremerton , WA

In 1998, our family business started out with one pain relief product- Original PAIN Relief Cream. At first we made it for family and friends. They loved it so much that they started sharing it with others!

Since the beginning, we've had the same three guiding principles that we stick to:
Real Time Pain Relief provides relief and it does it quickly. This is why we have such a loyal following from our customers.
We don't want our family, friends, or customers using harmful chemicals like parabens, SLS, or artificial dyes. That's why those things are never in our products.
There are no strong medical smells like you'll find in other products. Real Time Pain Relief has a mild and pleasant aroma that starts to fade after a few minutes.
Whether you suffer from muscle pain to arthritis, then Real Time is for you!
This is your chance to try Real Time Pain Relief for only a Buck... we will even pay the shipping!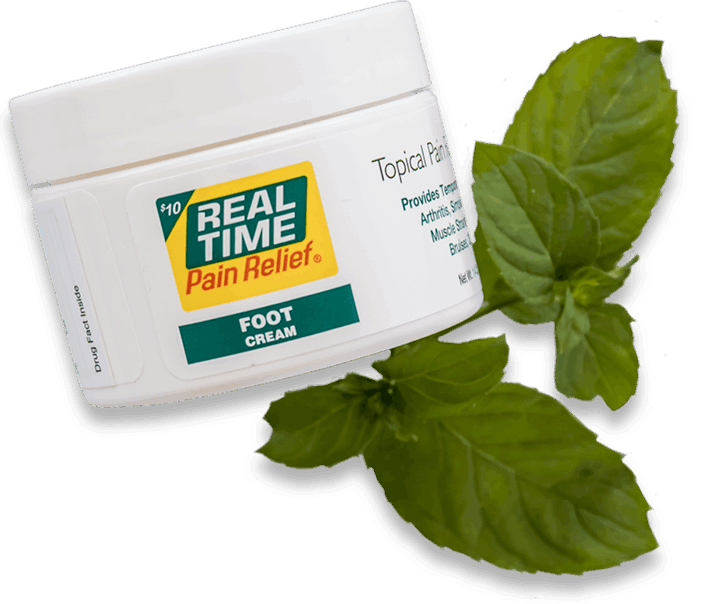 When you're in pain, you just want it to stop—right away. You don't have time to rest or use topicals that don't touch the pain. So we're making it easy for you to finally get some pain relief. Take advantage of our Pain Relief for Only a Buck offer and next time you're in pain you'll have pain relief on hand.

For the past 20 years, Real Time Pain Relief has provided topical pain relief options that are nothing short of life changing. Why? Because Real Time Pain Relief works fast to provide targeted pain relief for arthritis, muscle strains, bruises, cramps, and more! And, since we use nature's ingredients and avoid harsh chemicals like parabens, SLS, and dye, Real Time Pain Relief is pain relief that you can feel good about using and about sharing with those that you love.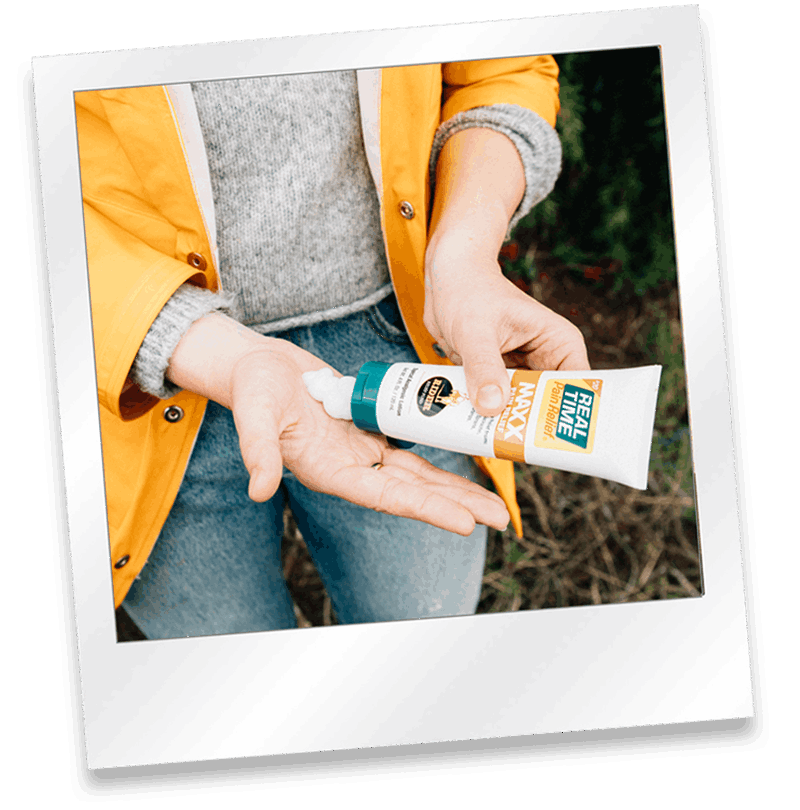 Don't Just Take Our Word For It
From our website to Facebook and Google, thousands of Real Time Pain Relief customers have shared satisfied testimonials about using our products.
---
Our original formula, PAIN Relief Cream, alone has a rating of 4.5/5 stars on Amazon with over 500 reviews.
---
You can also check out our Twitter and Facebook page to see how we've helped ease our customers' pains.
Pain Relief for Only a Buck
Are you wondering why we're doing such an unbelievably good offer? That is just the way that we've always done business.
We've been a sample-to-sell company from day one. We only want you to spend your hard-earned money on something that actually works for you. We prefer to let people see and feel the relief of Real Time for themselves before they buy.
This try and then buy philosophy is what made us a multimillion-dollar company—even before we ran our first ad.
Why even charge a buck? In today's day and age, we want to be sure we are shipping to a human and not computer robots.
Click here to take advantage of this Limited Time Offer.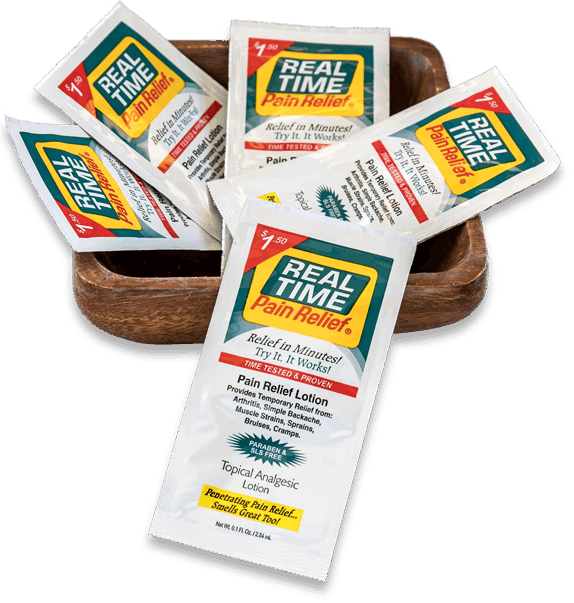 Extremely Limited Offer
•Not Available in retail stores
•Not Available on Amazon
•Not Available in regular RTPR shopping cart
•Not Available by phone
This offer is ONLY available on this webpage for first-time buyers!
Pain Relief Made with Nature's Ingredients:
Pain Relief is Our Passion
When it comes to pain relief, we are passionate about creating maximum relief without using harsh chemicals like parabens, SLS, or dye. That is why we select the very best of nature's ingredients for Real Time Pain Relief products. It is also why our formulators often take years of testing and sampling to create inspired formulas that target your specific pain relief needs.
Apply • Feel the Relief • Enjoy

We Guarantee You'll Love It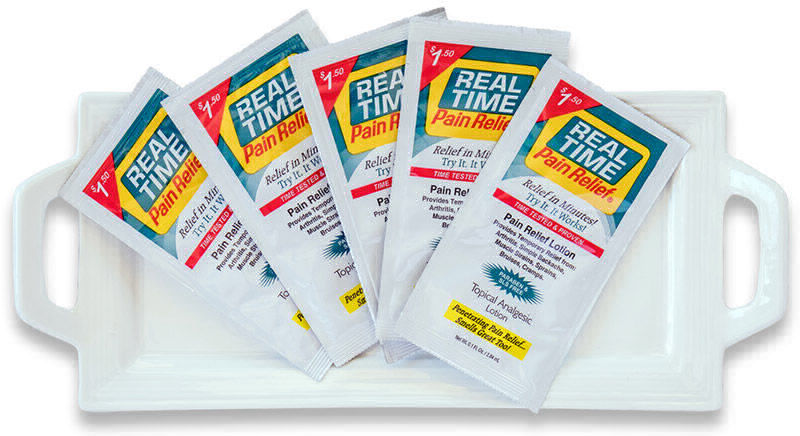 We're so confident that you are going to love our pain relief cream, that we'll send you your money back if you don't like it.

In the rare case that it didn't help and you want a refund, just ship us back the rest of the product and we'll refund your purchase. It's that simple and risk free.

The best part of this offer is that there are no strings attached. You won't be charged or shipped anything else after this one-time purchase.

This is a limited time offer and we're not sure how long we'll keep it running. Order now so you don't miss out on your chance to get pain relief for only a buck!