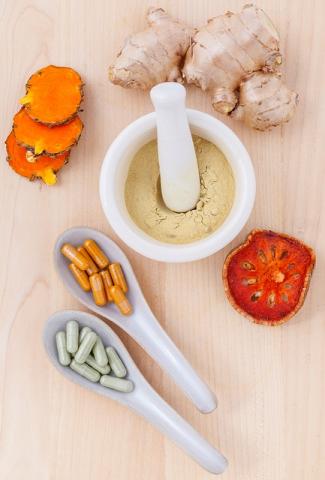 If you are looking to avoid the use of medication for pain management, there are a number of herbal and natural remedies that can be effective. Some will work better for different conditions, and people will experience different results. However, if you do know the source of your pain, these remedies are safe and easy to try.
For joint and back pain, turmeric can be good for reducing inflammation and relieving pain. You could also try Glucosamine and Chondroitin. Omega 3 fatty acids can also work well for joint pain. Cloves and clove oil have also been noted for their pain relieving properties. Not to mention, Aloe Vera, Capsicum, Menthol, Arnica, Emu Oil, Willow Bark, Peppermint Oil, and so many more.
For most people, they will not get all of the pain relief that they need from herbal remedies or supplements. Many of these substances can be good to provide minor pain relief and to help control inflammation. When used in conjunction with a broader pain management strategy, natural and herbal remedies can be effective.
Many people have found relief from topical pain relieving lotions that combine numerous different herbal ingredients.