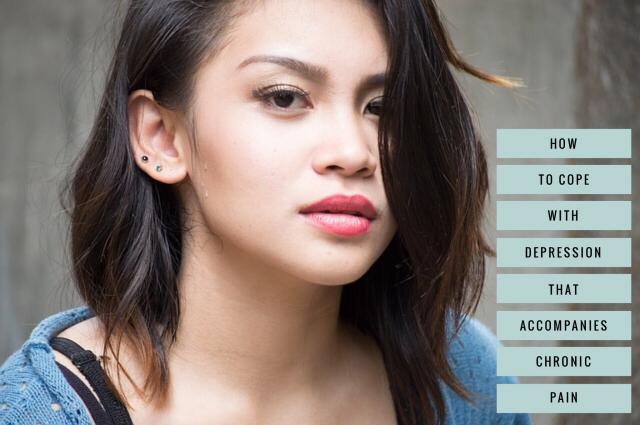 It is unfortunate but chronic pain tends to cause many to also suffer from depression. Researchers believe this occurs because of the changes that pain causes to the brain pathways and the nervous system. Not only does the brain use the neurotransmitters, serotonin and norepinephrine, to regulate a person's mood but it also uses them to divert the signals of pain and discomfort. When the body succeeds at this, these neurotransmitters divert the brain's focus away from pain and have it focus on the external world. For some reason, this shutoff mechanism for chronic pain sufferers seems to be impaired, causing a perpetual cycle of pain and also often leads too many to also suffer from feelings of sadness, anxiety, and hopelessness.
All too often, depression is overlooked and untreated by doctors. They tend to just focus on the patient's symptoms of pain. Constant pain not only affects the physical being but also the emotions. When you feel hopeless you also have trouble sleeping, lose your appetite, lack energy, and find it hard to be active- all of which make pain intensify.
For the reasons listed above, it is imperative that those who suffer from chronic pain also try to do things to cope with the depression that accompanies it.
Our latest article shares 6 valuable insights and tips about how to cope with this depression. To check out this article, (Click Here)
For details about Natural Ways to Relieve Chronic Pain, (Click Here)
To learn about 12 Natural Ingredients that Relieve Chronic Pain, (Click Here)
You can check out our articles and infographics to learn a multitude of ways to start relieving your pain naturally!
At Real Time Pain Relief, we not only care about the quality ingredients that go into each and every one of our products – but also about the people who buy them. We hope this blog, and the articles posted on it, become a valued resource for your own personal journey to better health. We know natural products that reduce your pain at the source are important to you, and for more than 17 years, our Real Time Pain Relief rub-on has been providing fast acting, targeted pain relief with natural ingredients to thousands of satisfied customers. From the useful information on this blog to our high-quality natural products, we hope you become one of the thousands of customers telling us they "Enjoy Living Again!"