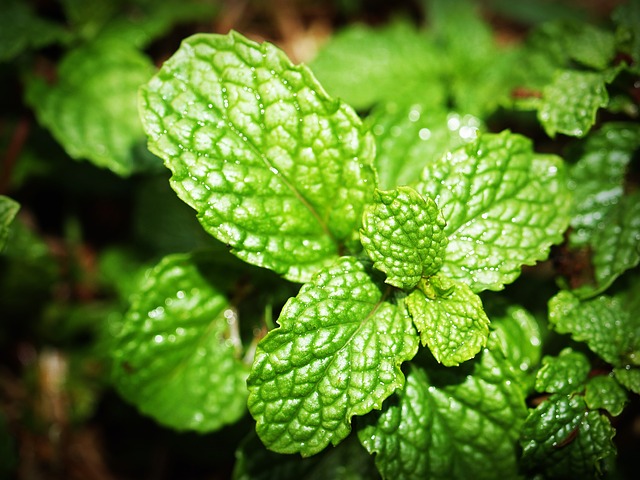 Menthol is one of Nature's Ingredients that provides effective pain relief. One research study discovered that menthol relieves pain by 95%. Menthol is derived from the plant family genus mentha, you probably refer to it as the peppermint or mint plant. However, the best menthol for pain relief is acquired from the oils of wild mint or corn mint.
Did you know that Menthol relieves pain in 3 ways?
#1) When applied topically in the form of a lotion, gel, or cream it acts as a natural analgesic. Molecules from the Menthol called 'ligands' absorb into the skin and attach to kappa Opioid receptors in your cells and cause them to change, producing a numbing effect.
#2) Menthol also works as a vasodilator. This means that where it is applied it causes blood vessels to widen, which increases blood flow in the area. This sends extra nutrients to the area and can help with cellular repair.
#3) It provides a cooling sensation because it stimulates the skin's thermoreceptors, which send the brain a signal that is interpreted as cold. It doesn't actually change the temperature, but it is great for relieving the heat that is caused by inflammation.
If you are interested in using menthol to relieve your pain, it is important that you find the right source for pain relief containing menthol. This is because many topical pain relievers use too much menthol, which can actually cause damage and irritation to your skin. The FDA has released statements warning people about products that contain greater than 3% menthol content (1).
This is why Real Time Pain Relief is committed to only putting enough Menthol to provide pain relief but NO burning sensation or risk of injury for our customers. Every single one of our Real Time Pain Relief products that contain menthol is made with this standard in mind.
For more information about Natural Ingredients to Relieve Pain, (Click Here)
You can check out our articles and infographics to learn a multitude of ways to start relieving your pain naturally!
At Real Time Pain Relief, we not only care about the quality ingredients that go into each and every one of our products – but also about the people who buy them. We hope this blog, and the articles posted on it, become a valued resource for your own personal journey to better health. We know natural products that reduce your pain at the source are important to you, and for more than 17 years, our Real Time Pain Relief rub-on has been providing fast acting, targeted pain relief with natural ingredients to thousands of satisfied customers. From the useful information on this blog to our high-quality natural products, we hope you become one of the thousands of customers telling us they "Enjoy Living Again!"