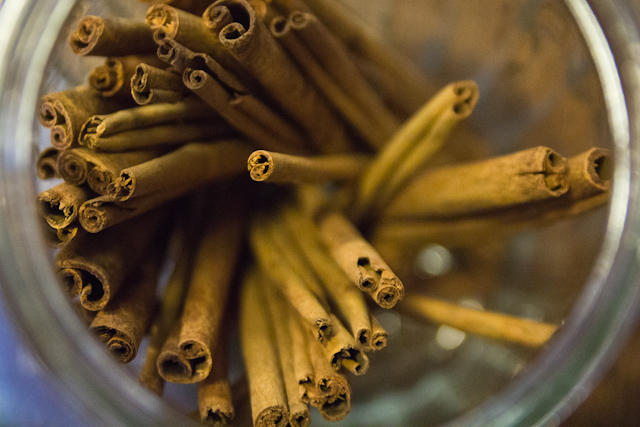 It's Fall, which means that you may find yourself reaching for the cinnamon a little more often than you were a few months ago. What is it about the smell of cinnamon when the leaves start changing and falling?
Despite the warmth that it makes you feel during this time, did you know that cinnamon has numerous health benefits, including anti-inflammatory properties? Researchers have found enough benefits that it might be worth using cinnamon in your diet all throughout the year.
Studies have found that Cinnamon can suppress COX-2 production of the body meaning that the enzyme that causes inflammation and pain is hindered from being released into the body. This is the exact reason that many people use Tylenol and Ibuprofen. They also block the production of COX-2 in the body and help to relieve inflammation. However, unlike NSAIDs,  eating cinnamon doesn't leave you at risk for organ damage or other side effects.
Numerous other studies have been conducted on cinnamon. So far, researchers have found more than 7 types of flavonoid compounds, all of which prove successful at fighting inflammation, swelling, pain, muscle soreness, and allergies. A different study compared 26 spices to find their antioxidant counts. Cinnamon won. It has even more antioxidants than garlic.
Another surprising fact about cinnamon is how nutritious it is. It contains very high amounts of manganese, which assists the body in forming bones and connective tissues and helps with calcium absorption and blood sugar regulation. Cinnamon also contains beneficial amounts of Copper, Vitamin K, Iron, Magnesium, Vitamin B, Vitamin A, Calcium, and amino acids, all of which help the body produce healthy bones, joints, cartilage, collagen, and muscles. These nutrients are also pivotal for the body's ability to rebuild cartilage in the joints.
Other health benefits of cinnamon include:
Improving heart health
Fighting against infections and viruses
Lowering cancer risk
Preventing the growth of yeast
Fighting Diabetes
Protecting brain function
Some believe that it is better to buy cinnamon sticks and a grater, and wait to grind the cinnamon until right when you need it. This is because industrially processed ground cinnamon can be bitter and lack full flavor. It is also stated that store bought ground cinnamon may be lacking when it comes to health benefits because many of the essential oils have dried up, causing a loss of some of the nutrients.
Freshly ground cinnamon is considered as a natural sweetener. Many people replace their refined or artificial sweetener with cinnamon. You can find a reasonably priced cinnamon grater online or in kitchenware stores in order to grate your own and try it for yourself!
You can add cinnamon to your oatmeal, teas and other beverages, smoothies, rice dishes, stews, and curries. Please don't let these few suggestions limit you on what you add cinnamon to. I know you can find a number of other ways to incorporate more cinnamon into your diet!
If you have any ideas or suggestions, I would love to hear about them in our comment section!
To Learn about How to Eat to Reduce Arthritis Pain, (Click Here)
You can check out our articles and tips to learn a multitude of ways to start relieving your pain naturally!
At Real Time Pain Relief, we not only care about the quality ingredients that go into each and every one of our products – but also about the people who buy them. We hope this blog, and the articles posted on it, become a valued resource for your own personal journey to better health. We know natural products that reduce your pain at the source are important to you, and for more than 17 years, our Real Time Pain Relief rub-on has been providing fast acting, targeted pain relief with natural ingredients to thousands of satisfied customers. From the useful information on this blog to our high-quality natural products, we hope you become one of the thousands of customers telling us they "Enjoy Living Again!"
Image used is the work of Steven Depolo from Flickr. http://creativecommons.org/licenses/by/3.0/. No changes have been made to this image.
Resources:
https://www.ncbi.nlm.nih.gov/pmc/articles/PMC4003790/