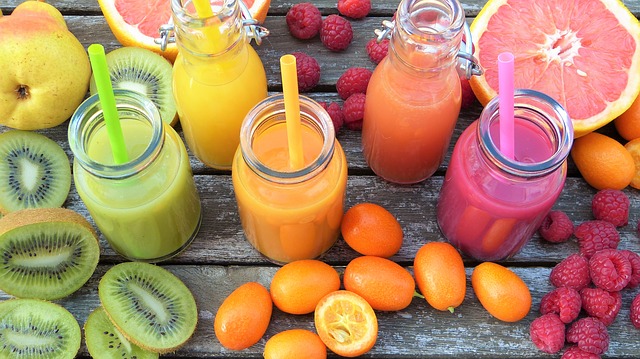 Vitamin C is a water soluble vitamin that our bodies need to maintain health. Your body uses Vitamin C to help it to repair and heal a wide variety of tissues in the body. It is a necessary component of the protein needed to make skin, tendons, ligaments, and blood vessels. It helps the body make cartilage, bones, and teeth, and helps your body heal wounds and form scar tissue. Vitamin C also helps your body to properly absorb and utilize iron.
Since it is a powerful anti-oxidant, Vitamin C helps control the aging of our cells and tissues. It does this by scavenging for free radicals that are in the body and eliminating them. Vitamin C deficiency is linked to premature aging and other negative effects of the aging process.
Vitamin C for Pain Relief
It is this scavenging action that makes Vitamin C a key player in the battle against pain issues. Often there is pain in the body because of a degenerative or disease condition of the body. Meaning the breakdown of the health of the body causes pain. Vitamin C plays a key role in helping the body to repair from degeneration and disease. Some professionals note that adding in Vitamin C can be an effective form of pain relief similar to that of other medications and drugs that are on the market, but without the harmful side effects that some of these medications and drugs may have.
There are many ways to get Vitamin C into your body, and the method you choose will depend on your level of pain, and how bad your disease or condition is. Some people notice relief in their pain levels when they simply add more foods that are high in Vitamin C into their diet, while others may need supplements, and some may need to see a doctor who is trained to administer Vitamin C intravenously.
Foods High In Vitamin C
There are many foods that are high in Vitamin C. Some of them are obvious and others are less commonly known. These foods include:
-    Citrus fruits
-    Strawberries
-    Watermelon
-    Mango
-    Spinach
-    Sweet Peppers
-    Potatoes
-    Winter Squash
Supplementation and Intravenous Vitamin C
If you do not notice a reduction in your pain levels by adding in more Vitamin C rich foods into your diet, then you do have the option to supplement with a high quality Vitamin C supplement. There are many choices on the market today, but not all are created equally. The best forms are food based which are made by taking foods that are rich in Vitamin C and concentrating them, then putting the concentrate into a capsule for you to take. Another excellent form of Vitamin C is called liposomal Vitamin C. This type often comes in liquid form making it highly absorbable.
When taking any form of Vitamin C in supplement form it is important to take it in divided doses since it can cause digestive upset if too much is taken at once. Most people find that a regime of taking three doses a day works very well and does not cause digestive upset.
Professionals have varying opinions on the amount of Vitamin C that is beneficial to take to reduce pain. Some will say that taking 400mg per day is sufficient, and some advocate for much higher doses in the range of 20,000-50,000mg per day. Most people are safe to take about 3000mg per day, in divided doses, without any bowel disturbances. If you notice that you are having loose stools that is because you have reached adequate dosing; reduce your dose by 200mg at a time until your stools return to normal.
Achieving upper level Vitamin C dosing is hard to do when the person is taking supplements orally, and some doctors will administer doses of Vitamin C intravenously to bypass the digestive system and eliminate the bowel affects of high dose oral Vitamin C. Intravenous therapies can be very beneficial to some people whose condition or disease is advanced and causing a great deal of pain.
Let your pain be your guide when it comes to Vitamin C. If you have a reduction in your pain levels simply by adding in more foods rich in the vitamin then there is no need to supplement. If you do not notice a significant change in your pain levels through diet change alone then supplements or IV therapies might be for you. Consult your practitioner to make sure that you are making the best decision for your individual circumstances.
Check Out Our Infograph: Top 10 Vitamin C Rich Foods
               
Check out our articles and infographics to learn a multitude of ways to start relieving your pain naturally!
At Real Time Pain Relief, we not only care about the quality ingredients that go into each and every one of our products – but also about the people who buy them. We hope this blog, and the articles posted on it, become a valued resource for your own personal journey to better health. We know natural products that reduce your pain at the source are important to you, and for more than 17 years, our Real Time Pain Relief rub-on has been providing fast acting, targeted pain relief with natural ingredients to thousands of satisfied customers. From the useful information on this blog to our high-quality natural products, we hope you become one of the thousands of customers telling us they "Enjoy Living Again!"
Sources:
Disclaimer: The statements made regarding these products have not been evaluated by the Food and Drug Administration. The efficacy of these products has not been confirmed by FDA-approved research. These products are not intended to diagnose, treat, cure, or prevent any disease. Women who are pregnant, considering becoming pregnant, or breastfeeding should consult their healthcare practitioner prior to use. All information presented here is not meant as a substitute for or alternative to information from healthcare practitioners. Please consult your healthcare professional about potential interactions or other possible complications before using any product.