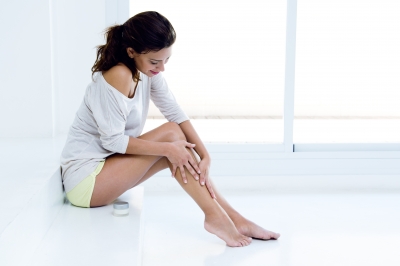 Did you know that magnesium is found in every organ in the human body? Despite this fact, many of us are deficient in this important mineral and it can lead to pain, osteoporosis, migraines, inflammation, and more. Eating foods rich in magnesium and taking supplements can be helpful, but researchers are finding that the body isn't always able to absorb this mineral properly. However, medical professionals have found a more efficient way to boost your magnesium levels ... a topical solution of magnesium. It absorbs into the skin, and the body is able to deliver that nutrient where it needs to without waiting for the magnesium to be processed and absorbed by the body.
Topical application of Magnesium Oil has been providing astounding results when it comes to relief.
Read on to learn about the benefits and understand why
Real Time Pain Relief
added Magnesium Oil to SPORTS Cream!
Image courtesy of nenetus at FreeDigitalPhotos.net